Do you like Space Invaders? Do you adore Deluxe Galaga? Do you remember Phoenix? Then this is the game for you!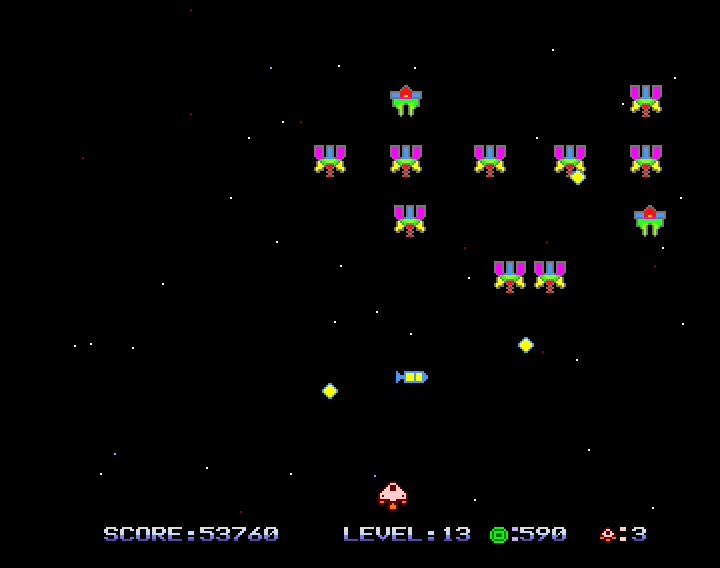 https://ralizasoftware.neocities.org/images/quasarius6.png
Collect boni, earn extra ships, get the hi-score - Quasarius is a (very) classic Space Invaders type shoot-em-up game for Amiga by Raliza software. The graphics are simplistic, but perfectly moody, as is the soundtrack. "Quasarius" was written in BlitzBasic by Rafael Lima, with music provided by "Akira". It should run on any Amiga with at least 512KB RAM and OCS or above.
(It has been reported that it doesn't run on Kickstart 1.3, though.)
You can download Quasarius for free from:
https://ralizasoftware.neocities.org/amiga.html
It's donationware, so consider making a donation if you like the game, encouraging the authors to continue developing for the Amiga. The developer already announced he's like to do a - probably (very) classic, too - side-scrolling beat-em-up game.
Here you can see Quasarius in action:
https://www.youtube.com/watch?v=C1FTDCHjdB8
Sources:
https://ralizasoftware.neocities.org/amiga.html
http://www.indieretronews.com/2017/06/quasarius-amiga-gets-very-arcade-like.html