Oh this looks and sounds sooo good: a new 68060 accelerator for Amiga 1200 is underway. And it has some awesome features.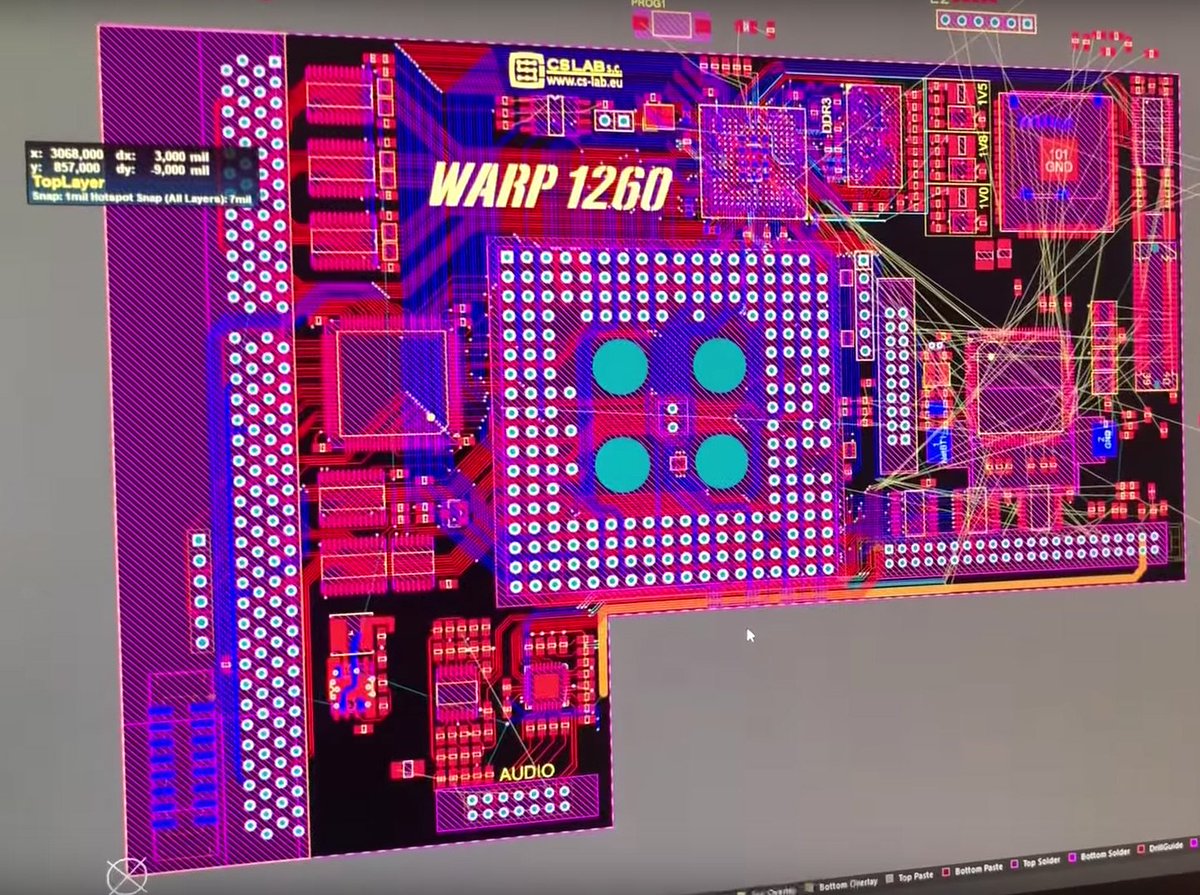 https://pbs.twimg.com/media/DrE0XLFWsAAon3V.jpg
Polish company CS-LAB -
the same company that has announced the CS530 and CS540 accelerator boards for the Amiga 500 just about two weeks ago
- is working on a new 68060 accelerator board, called "
WARP 1260
", for the Amiga 1200. It will feature DDR3 RAM, IDE interface, and audio.
This has been
reported by AmigaWorld via Twitter
.
There's currently no further information available. Judging from the PCB-picture attached to the tweet, the DDR3 RAM will be a fixed amount soldered to the board. The "audio" feature apparently includes a 14-pin connector, which could indicate proper connectivity. Other connectors might indicate a clockport present on the board. An SPI port could also be expected. But these details are currently pure speculation.
Regardless of the details, having an 68060 accelerator with added DDR3 RAM and (
FINALLY some new, and certainly at least 16-bit stereo
) audio is a huge step forward compared to existing 68060 boards, and could get the Vampire boards some serious competition.
Stay tuned!
* * *
Do you have news about the WARP 1260?
Please leave a comment below!
* * *
Sources:
http://amiga-news.de/de/news/AN-2018-11-00013-DE.html
https://twitter.com/AmigaWorld/status/1058685059681710081/photo/1
https://www.amigaworld.de/
https://en.cs-lab.eu/